I've been nominated for the Liebster Award 2017 by the amazing Melanie from the Melanie Loves Fiction. What??? Me? I still can't believe that! Melanie this means a world to me! I'm so incredibly grateful! I adore her book reviews and her thoughts on movies and TV shows especially when she writes about Supernatural! Yes, I'm a big fan!
---
 My Favourite Blog
I'm a newbie to the blog world. I'm still learning how to operate here and I always seek inspiration and help from the incredible blogs I follow! One of my favorites is Marianna Reads. Her posts are a work of art, always helpful, inspiring, and just stunning. She enriches them with amazing photos. I wish I had her talent! You go girl!
---
My Answers to 11 Questions I've Been Asked 
What movie title would best describe your average day?
Is there a movie about working, reading and reviewing? If yes, please tell me!
What is your favorite song at the moment?
Saturn by Sleeping At Last! You just have to listen to it to realize "How rare and beautiful it truly is that we exist"!
What is your pet peeve?
When people tell me: Get a life, you read all the time! I just want to punch them. In the face. With a chair. Ooops…
If you could move anywhere in the world, where would you move to?
I would like to move somewhere to the UK. I love the UK and its history. I mean, how anyone can hate the incredible destinations such as England, Scotland and Wales when their official animals are lions, unicorns and dragons respectively. Come on, no one can!
What is your dream holiday?
Oh, that's an easy one! Maldives! I've heard nothing but great things about those islands! Just look at their beaches. Drop dead!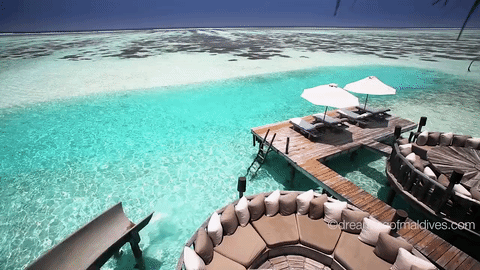 What was your first pet and it's name?
A dog! He was a German Shepherd and his name was Cruise.
Are you a morning person or night owl?
Oh, I'm a morning person. I always get up at seven o'clock. Μy subconsciousness just does not let me sleep. It's annoying sometimes because on the weekends I would love to stay in bed until 11 o'clock… but who I am kidding?
Would you rather spend New Years in the city or in the comfort of your own home with family?
In the comfort of my family, only! Life is so small and I want to spend as much time as I can with my dearest!
Iced coffee or Iced tea?
Tea!!!
Coke or Pepsi?
Water. It's healthy!
Give one tip for a fellow blogger or new blogger
Write, write, write! Write about the things you love! Share your opinions no matter what other people think. Connect with the other bloggers and change the world. Even if it is a small element, it is your element! Go for it! You can do this!
---
11 Random Facts About Me
I love reading!
I listen to heartbreaking songs and melancholic melodies while writing reviews. Or general while writing.
I was born in a country which is not recognised as an independent one.
Linked to the previous fact: I once been told that I don't exist in the world since i was born in that country. Shame on people like that.
Books have helped me to gain my self-confidence back.
I laugh a lot. I'm to ironic with myself.
I speak 4 languages and the Pontiac dialect.
When I was 10 I wanted to become an actress.
I hope to write a book one day.
I believe that each person can change something in the world and make it a little bit kinder!
I think that I'm a little bit crazy.
---
My Nominations
I nominate the following bloggers. These guys deserve to be heard/seen.
Nikoleta Papadaki @ LovArt's Corner
Alexandra @ Matobookalo
Mother of two living in Queensland @ Read… Write… Wish…
Jasmine @ HOW USEFUL IT IS
Polyglot @ The Shelter Of Books
My questions to the nominees:
What is your all times favourite book/books?
What is your favourite Christmas movie?
If you had the chance to transfer yourself to a fictional world which it would be?
Choose: Break the rules or make your own? Why?
Which is your hidden talent?
Do you have any books, songs or movies that may have changed your life?
Tell me your favourite quote.
What do you like about blogging?
How do you picture yourself in 10 years from now?
What is your favorite form of social media?
Do you believe in kindness?
---
WHAT IS A LIEBSTER AWARD?
The Liebster Award is an award that exists only on the internet and is given to bloggers by other bloggers, whose work they find interesting, to motivate them and promote them as well. The earliest case of the award goes as far back as 2011. Liebster in German means sweetest, kindest, nicest, dearest, beloved, lovely, kind, pleasant, valued, cute, endearing, and welcome.
You can find more information about it here. However, if you're lazy, I have included the official rules down below! A big thank you to the Wording Well who provided me with all the useful information about the award!
Thank the person who nominated you, and post a link to their blog on your blog.
Display the award on your blog — by including it in your post and/or displaying it using a "widget" or a "gadget". (Note that the best way to do this is to save the image to your own computer and then upload it to your blog post.)
Answer 11 questions about yourself, which will be provided to you by the person who nominated you.
Provide 11 random facts about yourself.
Nominate 5 – 11 blogs that you feel deserve the award, who have a less than 1000 followers. (Note that you can always ask the blog owner this since not all blogs display a widget that lets the readers know this information!)
Create a new list of questions for the blogger to answer.
List these rules in your post (You can copy and paste from here.) Once you have written and published it, you then have to:
Inform the people/blogs that you nominated that they have been nominated for the Liebster award and provide a link for them to your post so that they can learn about it (they might not have ever heard of it!)
---
Thank you so your support! Merry Christmas and a happy New Year guys! Wish you all the best!